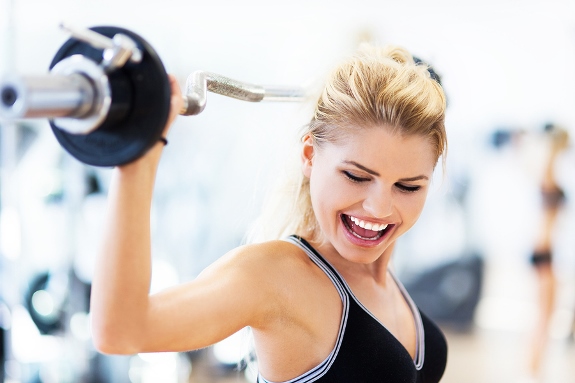 A home gym can be the answer to your health and fitness prayers. You no longer have to worry about affording a gym membership. You don't have to wait in line to get on a piece of fitness equipment. And you don't have to brave the weather outdoors. Having a home gym offers convenience and comfort. However, setting up a home gym can be a bit of a challenge. There are a number of decisions to make and factors to consider. Here's what to think about when setting up your own home gym.
Purpose
What's the purpose of your home gym? Are you looking to increase muscle strength and toning? Are you interested in improving your heart and lung function? Both aerobic and strength training are great for overall health. However, you may not have room or the budget for both. First, decide the primary goal or purpose for your home gym.
Space
How much space do you have in your home for your gym? If you're short on space, then something compact like a foldaway treadmill may be a good option. Other options include a spin bike, and a fitness ball or yoga mat.
If you have plenty of room, then an elliptical or a home fitness center may be an option. You can also purchase a stair stepper or a treadmill that doesn't fold away.
Budget
Some fitness equipment can cost a bundle. However, you don't have to spend your life's savings to get a nice home gym. In fact, you can get barely used equipment at your local second-hand store. Many people buy top-notch fitness equipment and then realize all too late that they're not going to use it. You can take advantage of their mistake.
Maintenance
Most fitness equipment requires regular maintenance. Before you purchase any fitness equipment, make sure you understand the maintenance requirements. For example, treadmills often need to have their belts lubricated. They also need to be cleaned on a regular basis. Most equipment is easy to maintain as long as you know how.
Placement
Where are you going to place your home gym equipment? What additional equipment or items do you need? For example, many people have a television and/or stereo system in their home gym. Is your lighting appropriate? Do you have a fan or air circulation? Do you want or need a mirror to maintain proper form?
Before you purchase anything, make sure you've taken these five decisions into consideration. Once you've decided what you want to include in your home gym and you've evaluated space and budget, it's time to compare equipment. Price new and used equipment. Look for brands with a reputation for quality.
A home gym is a convenient and comfortable way to stay in shape. If you're looking to lose weight and get in shape, consider adding a home gym. You can achieve your health and fitness goals in no time.