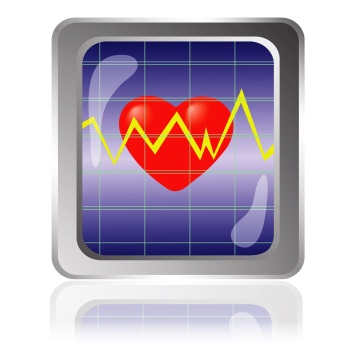 Deciding to purchase a heart rate monitor is a good decision at any time of year. They can be used all year round no matter what sport or activity you are doing. Your biggest concern about purchasing a new heart rate monitor is in knowing just which one to buy.
To help you make this buying decision a little easier we have taken two of the best selling heart rate monitors on the market today and reviewed them. This will allow you to easily see what the differences are and which one would be more suitable for your own purpose.
Heart rate monitors are extremely popular and the Polar FT7 is one of the best selling monitors currently available. This heart rate monitor comes in a variety of colors and is available in a one size fits all and in men's and women's sizes. This is a nice feature of this heart rate monitor as who doesn't want to wear something that is functional but also looks great!
Main Features of the Polar FT7
The Energy Pointer feature of this heart rate monitor is one of the reasons why it is so popular. The Energy Pointer shows you relevant information no matter what your fitness goal is. If you want to burn calories, improve your fitness level or train for a marathon this heart rate monitor helps you get there. It is an easy way for you to keep track of what you have accomplished each day. Plus it can be used as an incentive each day by aiming to improve on the previous day's results.
The Polar FT7 is water resistant up to 50m and comes with a low battery indicator. The expected battery life is one year and the manufacturer's warranty on the heart rate monitor is 2 years. The batteries are easy to change and you don't have to send it back to the manufacturer to do so. This is another key feature which ends up saving you quite a bit in extra shipping fees. It is important to note that some other makes and models must be returned each time a new battery is required.
The Polar FT7 is very user friendly and isn't crowded with too many high tech features. It has a calorie counter function and consumers report that this is pretty accurate.
It also comes with a target heart rate graph so you can see if you are in your fitness range while working out. This is another great tracking feature.
You can actually store all of your training files on this heart rate monitor. This includes the length of your training session, number of calories burned and the amount of time you met your target range. All of this information can be calculated into a weekly summary as well.
A nice addition is the backlight which can be very useful if you are in any poor lighting conditions.
Conclusion
Overall this is a good heart rate monitor for the price. It has enough functions for the average user and seems to be fairly accurate. The availability of the different colors allows you to wear the watch in almost all circumstances.
One drawback that a customer noticed was that the audible beeps to tell you that you are out of your target zone are a little too low. The beep is a little low especially if you are out doors on a windy day. Other than that one issue consumers have been extremely satisfied with this Polar FT7 Heart Rate Monitor.
This was the second heart rate monitor that we looked at and another product which has some solid feedback and recommendations.
This Timex Personal Trainer is produced by a world renown manufacturer, most people have heard of the name Timex. This particular heart rate monitor is available in two different color combinations a Grey/Blue and a Grey/Orange.
The display area on the Timex Personal Trainer is nice and large and easy to read.
Easy to use
Target zone to preset your heart rate
Alarm Notification when you are outside of your zone
Tracks time spent in zone
Measures your heart rate after a recovery
Automatic Activity Timer
Workout Review – keeps track of time in zone and calculates calories used
Can use with interactive treadmills and other gym equipment
Easy to replace battery
Water resistant to 30m
Night Light turns on with the press of a button
Consumers who have purchased this Timex Heart Rate Monitor have been extremely happy with it. They love the large and easy to read screen. Perfect for seniors and anyone who requires glasses for reading.
Here are some actual excerpts from satisfied consumers and you can read more here:
Best display and very responsive
If you are looking for a heart monitor which is easy to use and very accurate this is the one for you.
It is also extremely accurate and it comes with a user replacement battery. I just love it.
I was looking for a heartrate monitor to track not only my aerobics workouts but also my weight training workouts. I wanted a wireless monitor with a large enough display so it was easy to read (yes, I've joined the reading glasses population). I needed to be able to replace the batteries myself, and it would be nice if it could tell time in case I wanted to use it as a watch.
Additional Features of the Timex T5G971
The watch is lightweight, comfortable and comes with a light strap which accommodates a large wrist if necessary. It also comes with an optional chest strap which again is large and comfortable to wear.
The functions in this heart rate monitor are extremely accurate which make the Timex Personal Trainer Heart Rate Monitor a very good buy for the money. For anyone wanting a mid priced heart rate monitor without any highly advanced features this would be the perfect choice.